Diversity, Equity & Inclusion
Diversity, Equity and Inclusion are at the heart of BNP Paribas' Commitments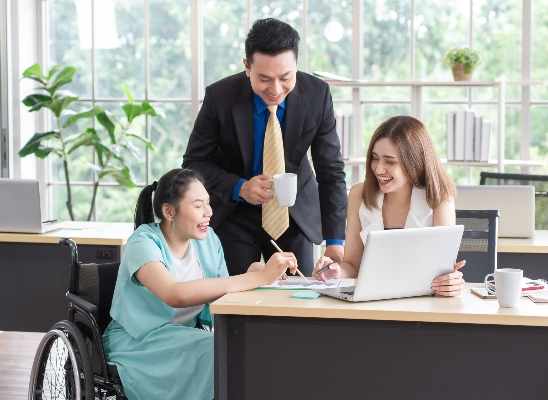 As a global actor, we are committed to promoting and encouraging diversity in all its forms and we aim to expand our focus on diversity, equity and inclusion by cultivating and further developing a work environment where everyone feels welcomed.
This includes welcoming diversity of origin, age, gender, sexual orientation, gender identity, religion and ensuring that we aim to provide the best accessibility for people with diverse abilities.
Valuing each employee of the organization as an individual and treating everyone on an equal footing allows us to create a work environment that values and respects people for their talents, skills and competencies.
In Asia Pacific, BNP Paribas has created the Diversity, Equity and Inclusion Council (DE&I), responsible for the strategic direction of Diversity, Equity & Inclusion initiatives. Chaired by the Chief Executive Officer and the Head of Human Resources, and with the help of our employee volunteers, the Council has taken important steps in its commitment to promote and maintain a diverse workplace, inclusive and welcoming for all.
To learn more about our global commitment to Diversity, Equity and Inclusion, please click HERE.