Who We Are
BNP Paribas opened its first office in Taipei in 1981, followed by a second branch in Kaohsiung in 1991 and a Taichung branch in early 2014. Close to 1000 people work in our Taipei, Taichung, and Kaohsiung facilities, providing comprehensive financial solutions to a range of clients including corporates, financial institutions, and individuals.
In Taiwan, BNP Paribas' Corporate & Institutional Banking specialises in capital markets, advisory, global transaction banking and financing businesses. The Investment & Protection Services business is a prominent provider of products and services in the wealth management, asset management and insurance sectors.
BNP Paribas also holds a 49% stake in BNP Paribas Cardif TCB Life Insurance, a joint venture established with Taiwan Cooperative Financial Holdings in 2009.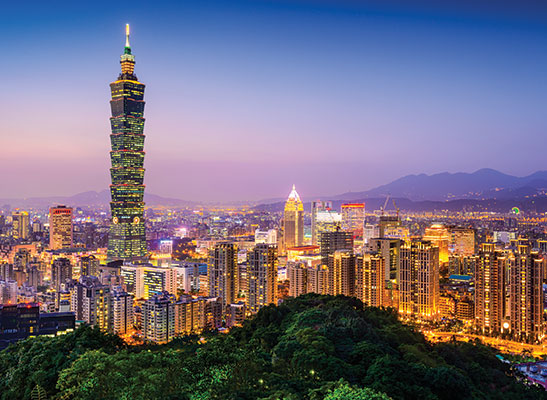 BNP Paribas in Asia Pacific
In Asia Pacific, we are one of the best-positioned international financial institutions with an uninterrupted presence since 1860.

We provide corporate, institutional and private investors with product and service solutions tailored to their specific needs.

We offer a wide range of financial services spanning corporate & institutional banking, wealth management, asset management, insurance, as well as retail banking and consumer financing through strategic partnerships.